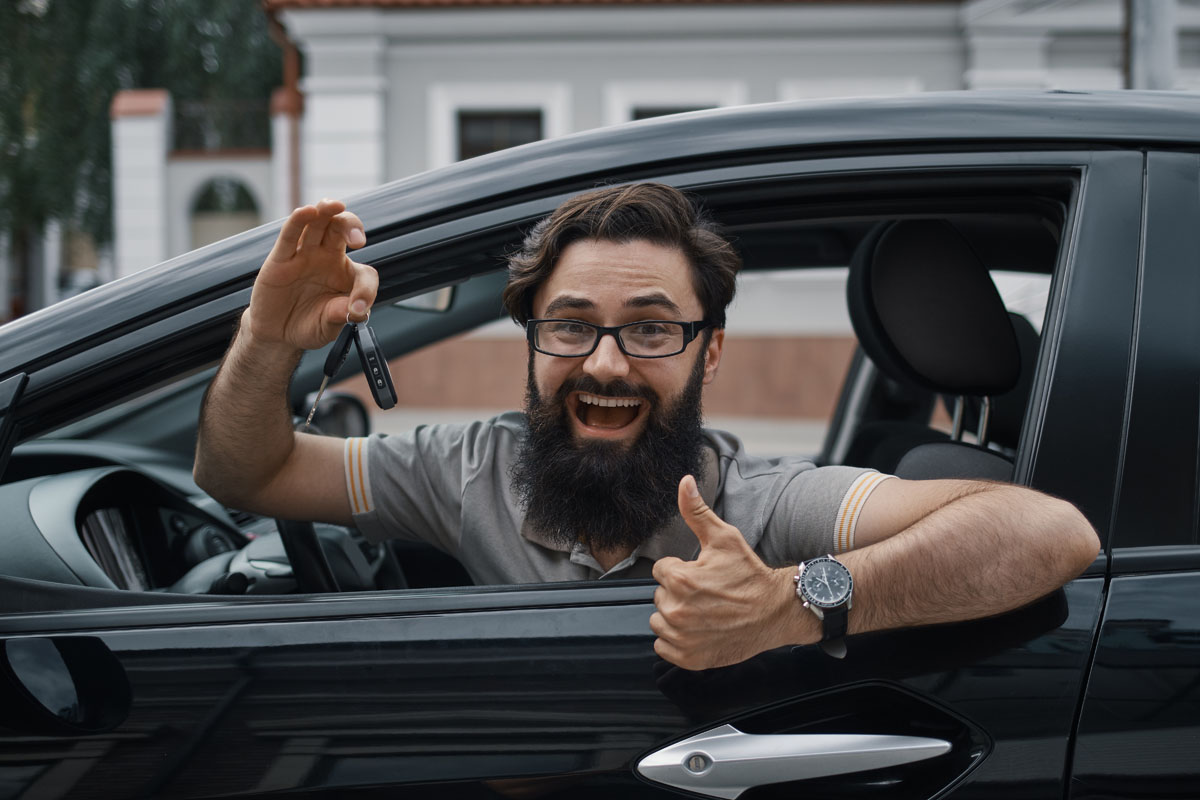 If you are searching for "buying a car bad credit no money down near me" in Phoenix, this post should help! At In-Power Motors 2, we offer buy here pay here financing and can get you approved for a used car for just $500 down (O.A.C. – On Approved Credit). We're one of the only $500 down (O.A.C. – On Approved Credit) car lots that offer to finance buyers with no credit or bad credit.
It doesn't matter what your financial status is, you still need a car to get around. The best way to better your circumstances is having mobility and being able to travel.
There has been comprehensive research on lenders for car buyers with bad credit and without a down payment. Loan terms vary depending on the terms and total cost of the loan, but all 3 have a good history of working to approve borrowers with different financial history and a way of repayment. Keep reading to learn more about the 3 best lenders that'll work with you.
Loans for used new, and refinancing
Queries a national network of lenders
Receive up to 4 offers in minutes
Bad credit okay
Receive online loan certification or check inside of 24 hours
Database of dealer partners has closed $1 billion of bad credit auto loans
In business since 1999
Focuses on no credit, bad credit, repossessions, and bankruptcies
Easy, thirty second pre-qualification form
Bad credit applicants need to have $1,500/ month income for qualification
No-commitment application which is free
Same day approval available
Specializing in auto loans for bankruptcy, bad credit, and first-time buyers
Unites thousand's of car buyers with vehicle financing
Affordable payments
Credit History and Down Payment
Your credit history and the down payment influences the interest rate you will pay the loan, but they are not the only conditions in the cost of the loan. Approximately around 20% of car loans completed varied from 72 to 84 months, signifying lenders can extend loans to satisfy the payment requirements of buyers — but take heed, lengthy loans come with a price.
The longer the loan terms, the more you will end up paying through each of your long-term finance charges and your rate. Used cars typically have a higher rate, but the reduced sale price limits how much you will pay over the loan's lifetime.
A lot of lenders also have a minimum income provision for applicants. Most are around between $1,500 and $1,800 in monthly W-2 income. Make sure to check the requirements for any lender you apply to prior to sending in your application.
In addition, a lot of bad credit auto lenders need bankruptcies to be discharged by the courts prior to the application being made.
Pointers for No Money Down Approval
Bad credit doesn't have to quash your car purchasing dreams. Even when you have been approved, there are a lot of steps you can take to raise out your financial visibility and look better on applications for credit in the future.
Remain at Your Current Residence for the Minimum of a Year
A lot like employment, staying at one residence for a long period will make applicants look more dependable. Credit reports show former addresses. When there is a repetition of changes made every couple of months, lenders might worry about funding you if there is a default on the loan. Staying in the same residence more than a year also demonstrates stability.
Remain at Your Current Job for Long as You Can
High-risk lenders like to see a steady employment history. It demonstrates you can be depended on to make future car payments. It also is easy to track income. The longer you are at a job, the better it looks to financial institutions. Regularly changing careers or employment may raise a reliability red flag.
Get Smaller Lines of Credit in Your Name and Pay the Bills Every Month
These could be secured credit cards, cell phone plans, or small personal loans needing monthly payments. Anything you can do to show a positive payment history will only help your cause down the road.
Open and Maintain a Personal Bank Account
This continually plays into a responsible and reliable adult classification. Maintaining a bank account devoid of overdrafts and steady deposits shows you can handle your money and have an upward swing from your present credit stresses. The bank balance doesn't need to be large, only cared for.
Small Down Payments Can Have Large Financing Benefits
Car buyers usually think a down payment needs to be a big part of the final price of the vehicle, but dealerships are sometimes are flexible in accepting any amount down. Even $100 demonstrates that you have some interests involved and are serious about getting the loan paid off.
There is also a way to lower the purchase price and the loan amount. If you own an old car — running or not — you can always try a trade to take some off of the overall price of the new car. You can find out a little about the value of your current car at KBB.
Lenders view their extended loans as an alliance. They are investing in you and want that investment to be paid off by loan repayment and interest charges. No matter what it takes to let them know that you are serious about the alliance and only works in your favor and gets you closer to getting approved.
Do the Math Before Signing the Loan Agreement
Buyers today — it doesn't matter what their credit history is or down payment ability — have the means to make car shopping easier now more than ever. High risk lenders, like those listed above, focus on working with buyers that have no down payment, no credit, or bad credit. The buyer needs to know exactly what they are getting involved in prior to signing for a loan.
Examine the terms and interest charges that are offered. Reduce the loan as much as possible by keeping your payments within budget. More than anything, be attentive with your credit profile after you have driven off the lot with the car. Make your payments on time, stay at your job and current residence, and demonstrate a positive history with all the other bills you have. If you can handle that, the next car loan is going to be easier and the terms of the loan more in your favor.
Buy a Car with Bad Credit and No Money Down in Phoenix, AZ
If you've got a steady job, enough income, and a down payment; you'll most likely be able to buy a car with bad credit and no money down at our used car dealerships in Phoenix.
The easiest way to a loan for a car is to stop by one of our 4 locations.  You can fill out our application and talk with us directly about getting the wheels you need for your personal and/or professional needs.  Whether it's a car, truck, van, or SUV we have a huge selection that beats the competition and a buying experience that's second to none!  Call us at 480-983-3461 or stop by one of our 4 Phoenix Valley Used car lots to see the inventory and apply for our financing to get on the road.